You are able to share your household with other Caregivers in our Essentials or Pro Plans. In order to share your household, you must be the primary paying member of the household.
Adding Caregivers
From the Settings Tab, tap "manage households. Then "Share my household..." Then you will have an option to share via text message, email or otherwise.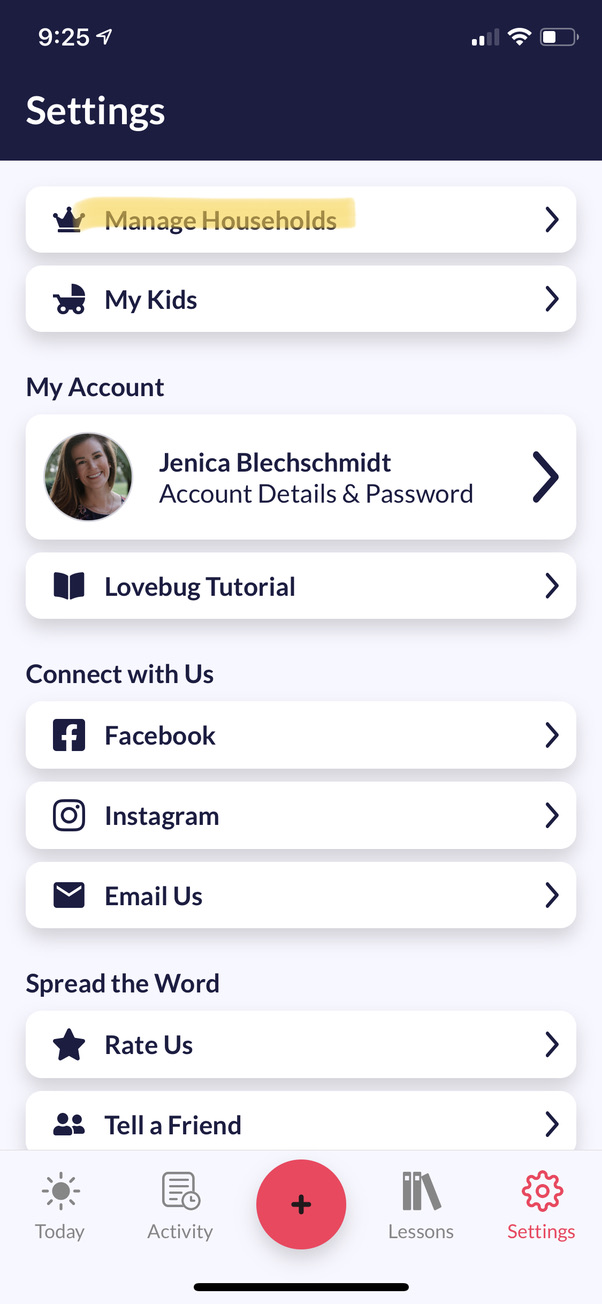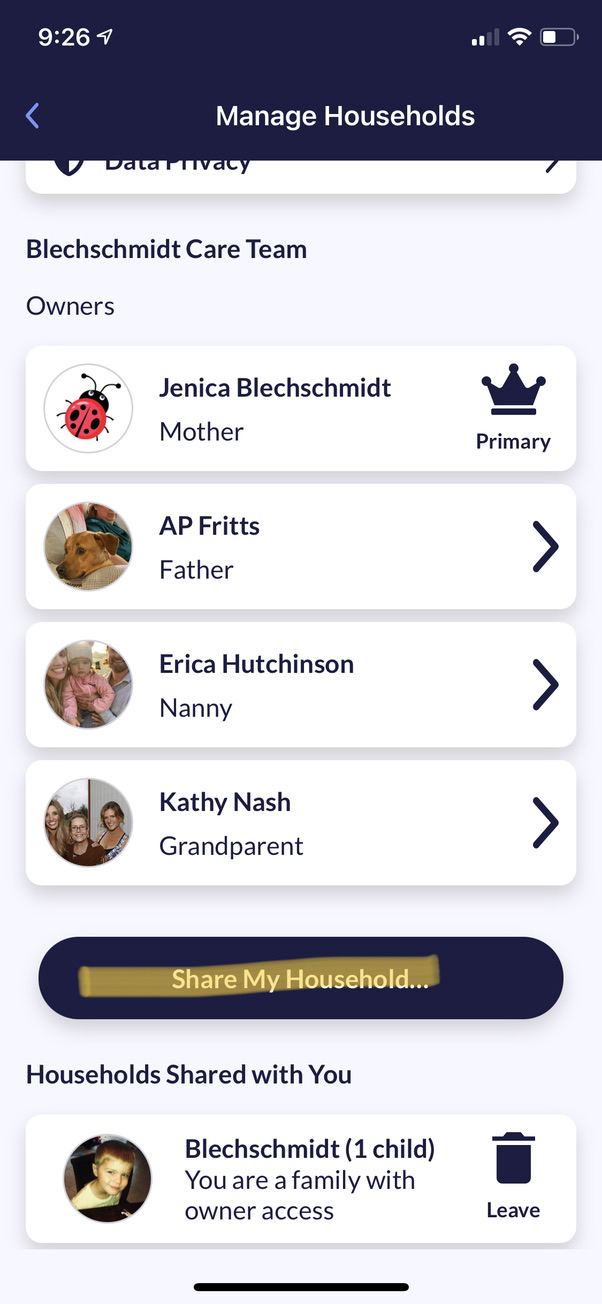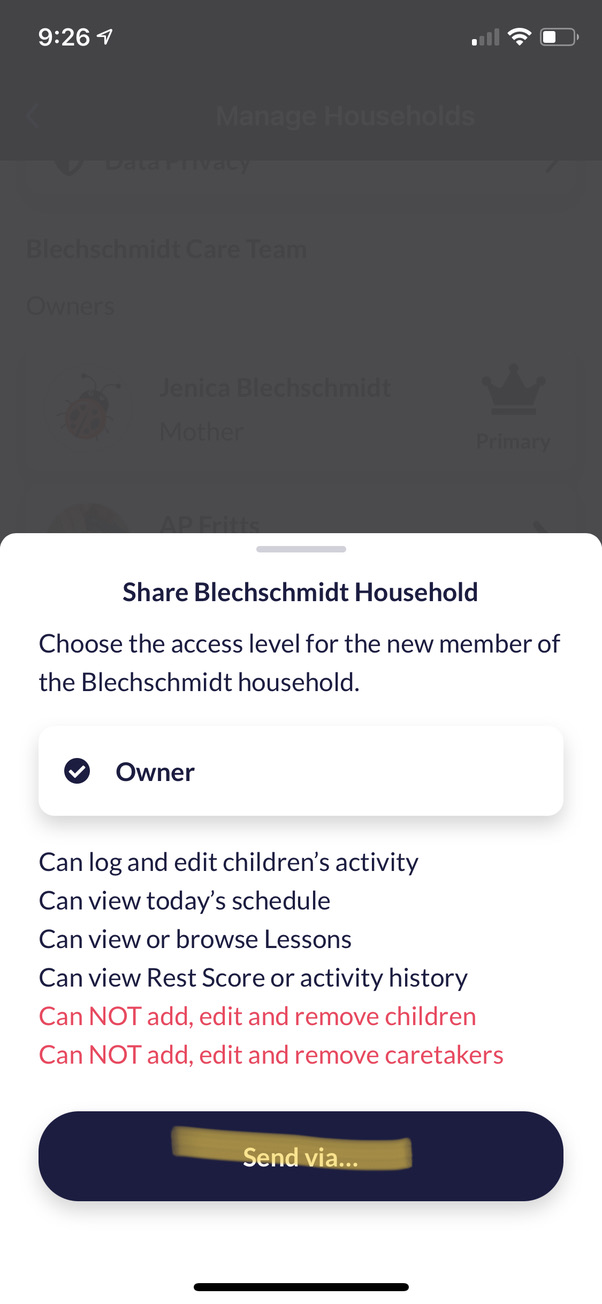 Removing Caregivers
To remove caregivers, tap on the person in your care team you would like to remove. Then scroll down to the bottom of the page and tap "remove caretaker".